Birman Cat Breeder
Siltorscha Birmans is a small cattery situated in Brisbane. Our birmans are part of our family and stay indoors. I am a registered breeder with the "Birman Cat Fanciers of QLD Inc." and "Queensland Fenine Association Inc."
We support your family when you can't take your Birman cat on holiday with you. Our ambition is to provide quality care in a safe environment for your cat at a reasonable cost to you
I first fell in love with the Birman cats over 20 years ago.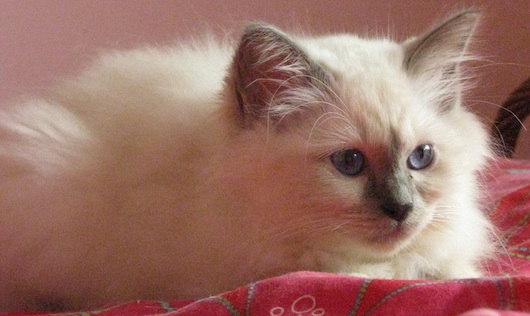 Finally in 2009 I bought Birmi, a beautiful lilac point female from Victoria who became my first breeding girl. 
Siltorscha Birmans are located, close to Brisbane Australia. We are not breeding anymore.
Visit our Birman kittens page for interesting information on our pevious babies.
Please enjoy your visit to our Birman cats website.